At ANYWAYS we use, reuse and try to contribute to many different open data sets, for example OpenStreetMap (OSM), the single most valuable resource powering our tools and projects. But when considering mobility there is also a need to look at how the road network is being used.
The Bike Data Project tries to answer this critical question for cylists and allows users to donate their movement data to promote cycling and make cyclists move visible.
The Bike Data Project already exists since 2015. It was started by the Swedish filmmaker Fredrik Gertten with WG Film for the documentary Bike vs Cars. But the project was slowly dying after resources dried up and the data collected was never really published.
In the beginning of 2020 we collaborated with Open Knowledge Belgium VZW to resurrect the project under their umbrella via a project at Open Summer of code. Together with a team of students we reïmplemented a large part of the original tools that allowed users to share their cycling trips. We built an API, a connection with Strava and we added the possibility to share GPX data directly with the project.
The big difference compared to the way the original project was setup is that Open Knowledge Belgium also publishes open data sets based on the data users has shared. ANYWAYS, with support of the New Mobility Network, built several open source tools that allow to process the raw GPS data and to publish open data sets.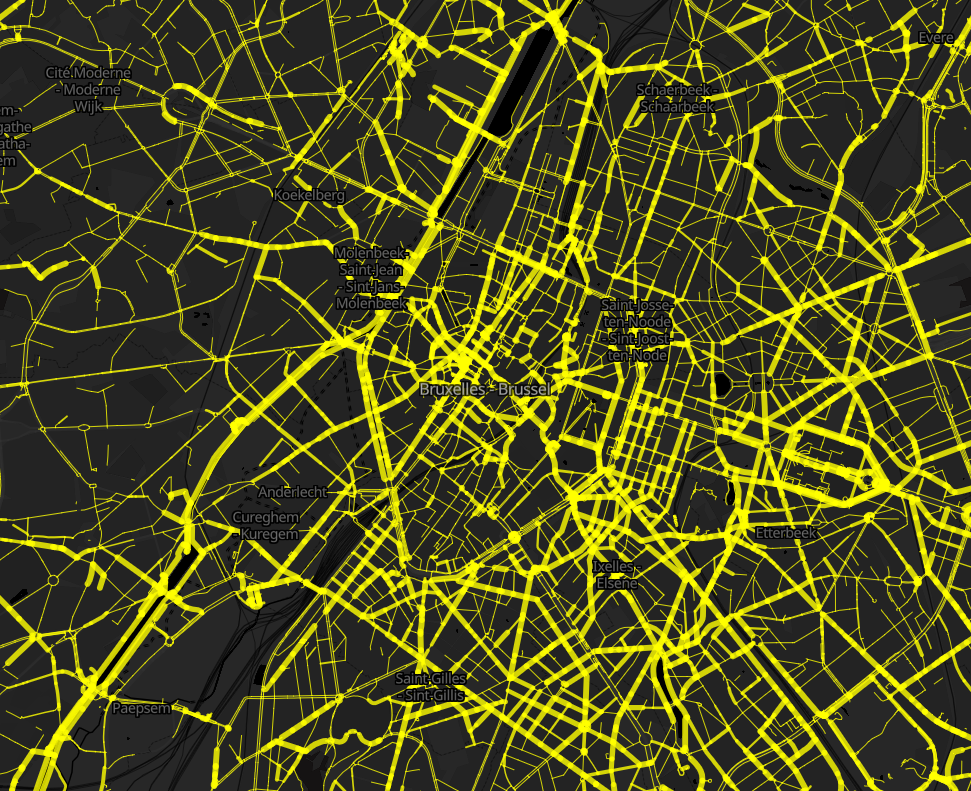 The datasets being published currently:
If you are interested in following the progress on the Bike Data Project we recommend signing up for the newsletter on the website to following the project on Twitter.
Posted by Ben Abelshausen,