Every mobility related project starts with looking at the area to see what services are available. Questions being asked are things like:
Are there any bus stops or train stations nearby?
If so where do those busses and trains go and come from?
How is traffic flowing in the area?
Where do people who travel here come from or go to?
Answering these questions is exactly the goal of the Mobility Data Explorer. We aim to integrate and visualize as much data about mobility that we can expose publicly. Most of time these will be open data sets but we also plan to open up some of our simulated traffic data sets.
There is a lot of data we plan to integrate but we have to start somewhere and since we happened to be working on consuming GTFS feeds anyway it made sense to start with public transport. Currently we include the last week of data for all 4 Belgian PTOs together with all the data from The Netherlands (thank you iRail!).
The application opens on a blank map, just zoom in to any location in Belgium or The Netherlands to until the stops start showing up. All stops are displayed together with their modes of transport and operators.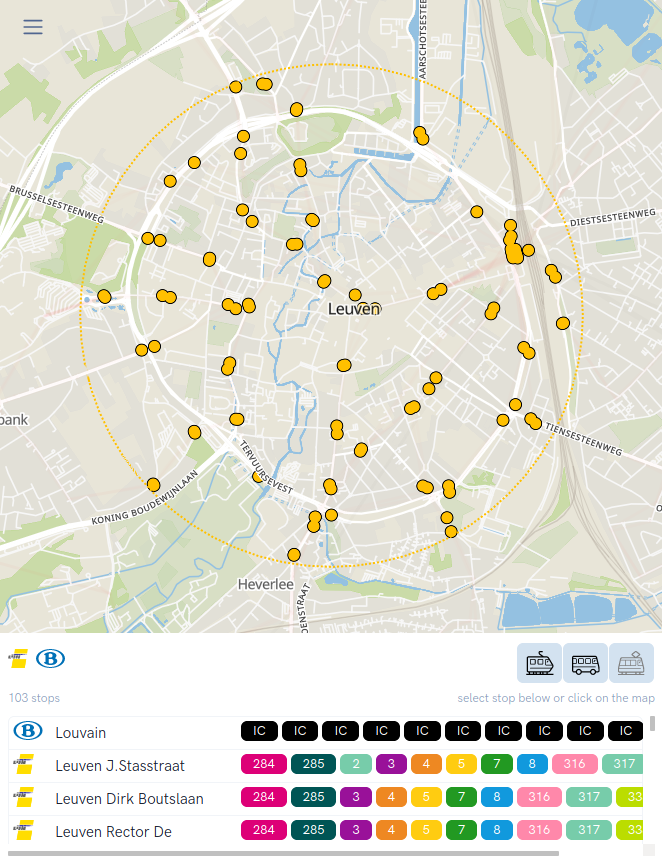 Next it's possible to select a stop (by clicking on it on the map or selecting it from the list) and look at all the services that pass along the selected stop. The list can be filtered by clicking on the mode of transport or the operator icons.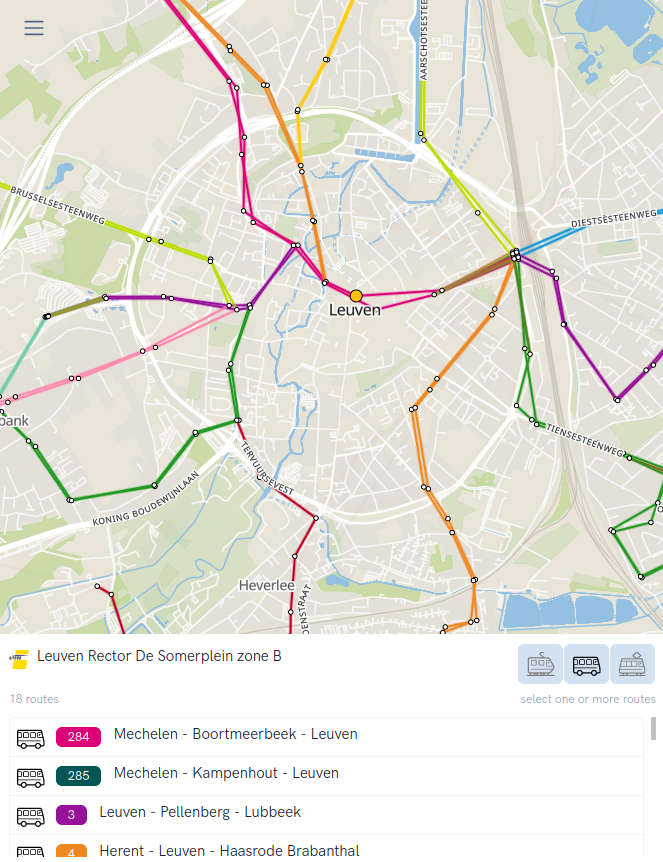 One a stop has been selected all services become visible with their corresponding colors as defined by the operator. One or more single services can be filtered by selecting it in the list of services.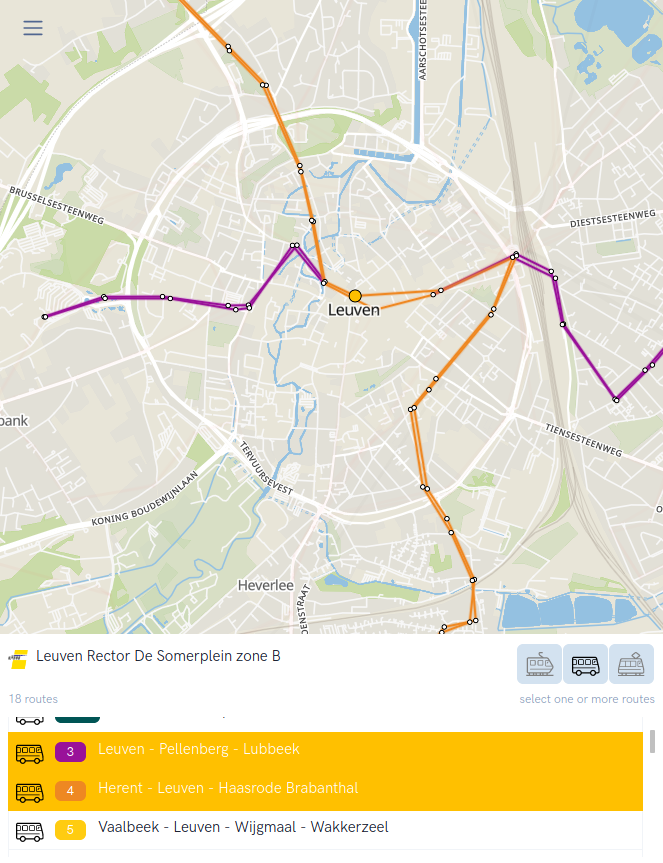 We also plan to include data on urban landuse (industrial, residential and school areas), simulated traffic data sets for bicycle, car and public transport usage and modal split information.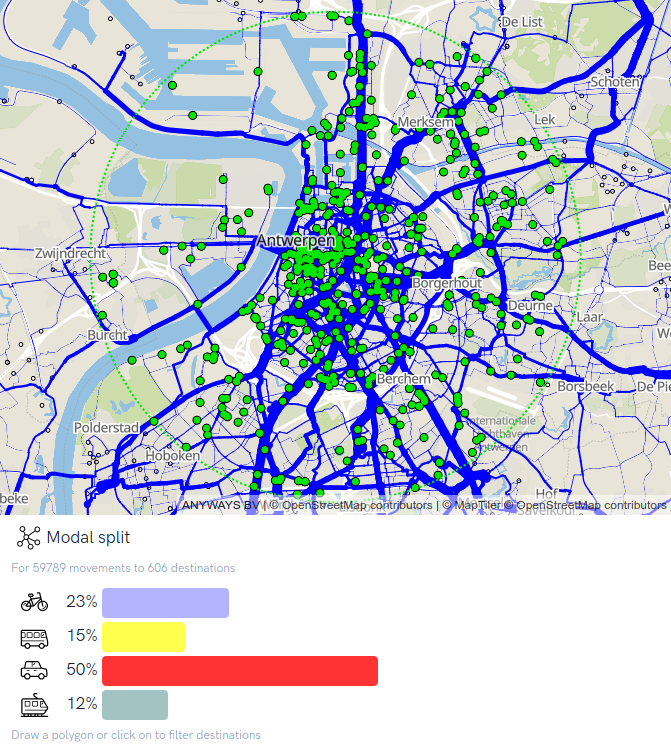 To allow users to do more than just visualize the data we also plan to add export functionality to export geometries or lists of stops or services in an area.
Have a look at our current version here and let us know if there is anything you think is missing. Don't hesitate to get in touch if you want to add your country or operator.
Posted by Ben Abelshausen,